Launch Your Affiliate Program With ThoughtMix
Get off to the best start with your affiliate program by working with ThoughtMix to launch and manage the channel.
Picking the right affiliate network
We work with all the major networks, including AWIN, Rakuten and Webgains. We'll recommend the most suitable network for your objectives.
Pre-launch recruitment and engagement
Before your program launches, we'll reach out to the top publishers in your sector, so they're ready to join when it launches.
Setting your affiliate strategy
Our Strategy team will work with you to define the right strategy for you, covering commissions, preferred publishers, customer acquisition and more.
Deploy in multiple markets
When it comes to launching your program, consider all the grographic sources of revenue you already achieve, and deploy an affiliate program to match.
Match affiliates to your promotions
We build your recruitment and campaign plans around your own marketing calendar, to help synchronise activity and to attract the right audiences.
Extend the affiliate capabilities
Consider additional services available through affiliate, including conversion rate optimisers, through to display and retargeting providers.
Launch within 4 weeks
From setup and integration, to going live on an affiliate network, ThoughtMix can have the program launched within 4 weeks.
Get Started Today
Get in touch with one of our experts to talk you through the recommended launch strategy for your new program
Resources
On the go? Download our free resources.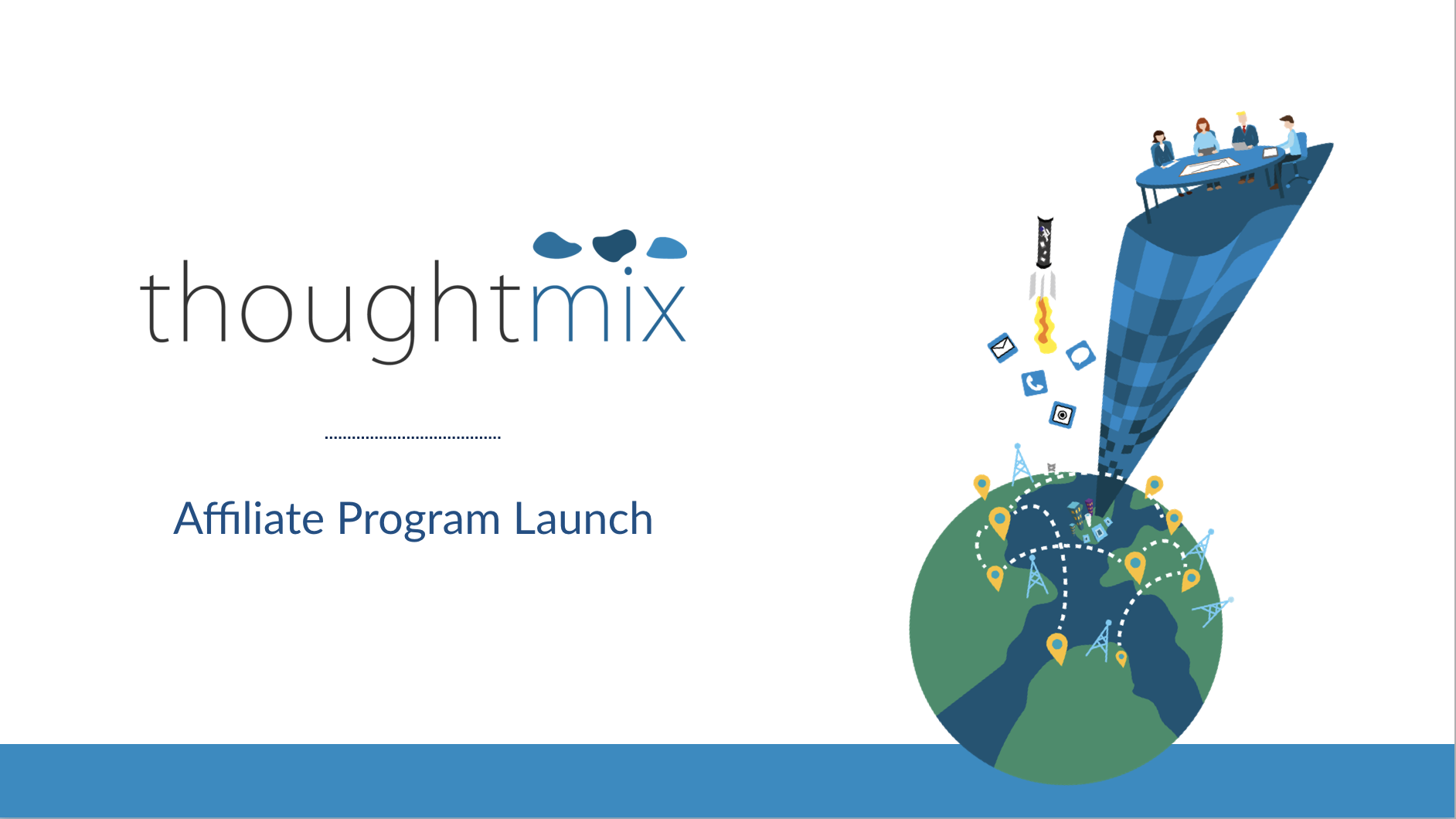 A Guide to Launching Your Program
Download our handy guide to launching your affiliate program with ThoughtMix.