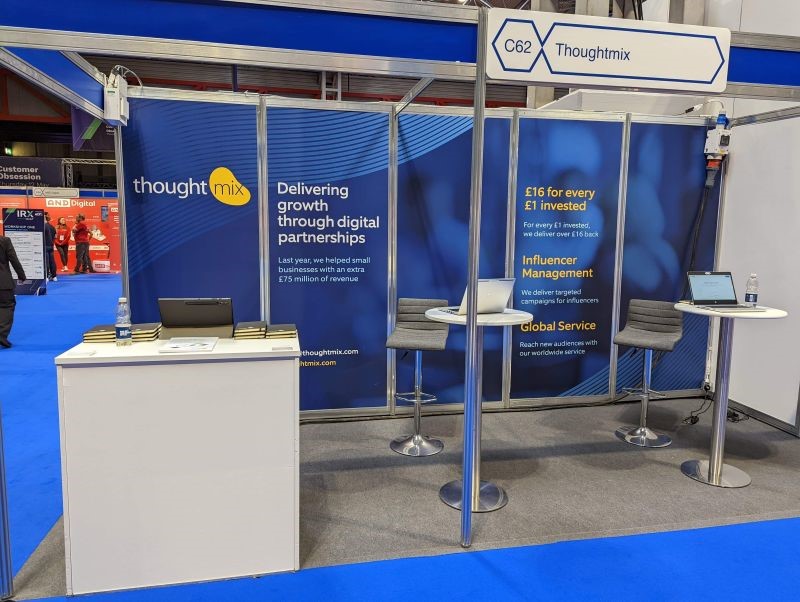 One of e-commerce's biggest conferences took place this week, with IRX 2022 being held on Wednesday 11th & Thursday 12th of May at the NEC Arena in Birmingham.
This year IRX focussed on "the technologies and solutions that retailers and brands need to stay ahead of their competition" and it did this through hosting a selection of speakers from a range of backgrounds all under the umbrella topic of all things e-commerce.
There was also the option to take part in practical workshops, as well as an exciting exhibition floor featuring companies, such as Thoughtmix, who all offer services and products that can help businesses manage and deal with their pressure points more effectively.
IRX 2022 was made even more significant by our Managing Director, Steve Bryant, who held a workshop entitled, "how brands are boosting their revenue with digital partnerships". Within this, Steve took a deep dive into the world of digital partnerships covering a range of topics such as affiliate marketing, influencers and brand partnerships.
Steve commented, "It was a great opportunity to showcase the world of digital partnerships to an engaged audience of retailers looking to grow their business through affiliate and influencer marketing in the coming year and beyond, and pleasing to see so many of them take note of the exciting channel we're in."
For the Thoughtmix team in attendance at the event, it was not only an opportunity to connect with existing partners and set the groundwork for new clients and relationships, but it was also a chance to grow their own knowledge of e-commerce so that it could benefit their day-to-day work.
We spoke to our Business Development Manager, Tommy Lee, who attended the event, and he had this to say, "albeit only 6 months after the last IRX it was another fantastic turn out! It was great to meet up with new faces and old, with lots of interesting conversations around the shift in marketing patterns after an abundance of successful start-ups finding their places after the lockdowns. With most interested in how to now diversify their online marketing looking to affiliates, influencers and brand partnerships to evolve their brand presence in their respective markets. We look forward to meeting more fresh faces and seeing the growth out of this year's contacts at the next IRX."
IRX is an event that we look forward to every year, and it goes without saying that we are already excited for IRX 2023!
Related Posts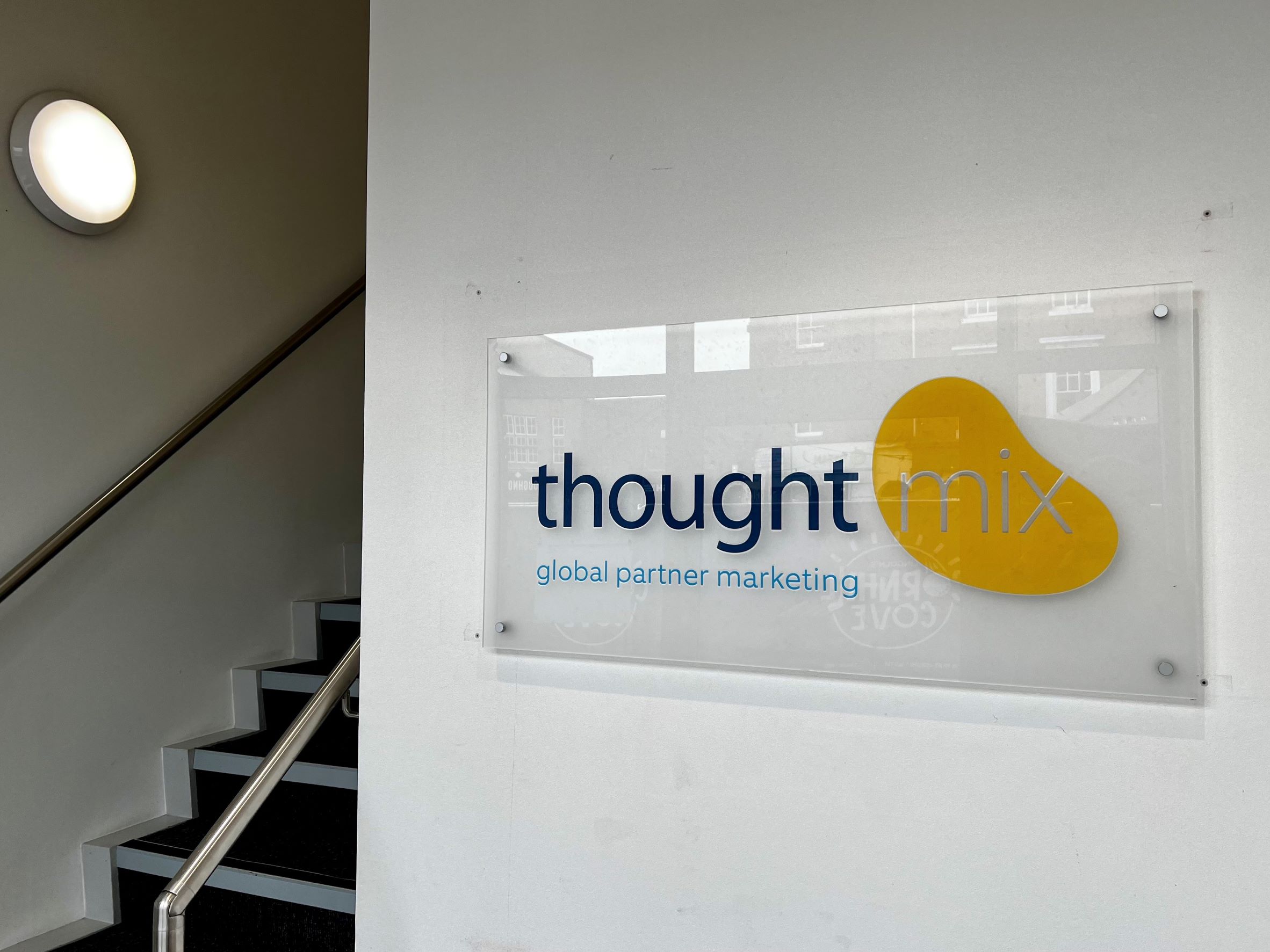 We are pleased to announce that our new flagship office opened on Monday 16th May. The Hub, as the office will be known, is located in Lincoln's historic Cornhill area in the centre of the…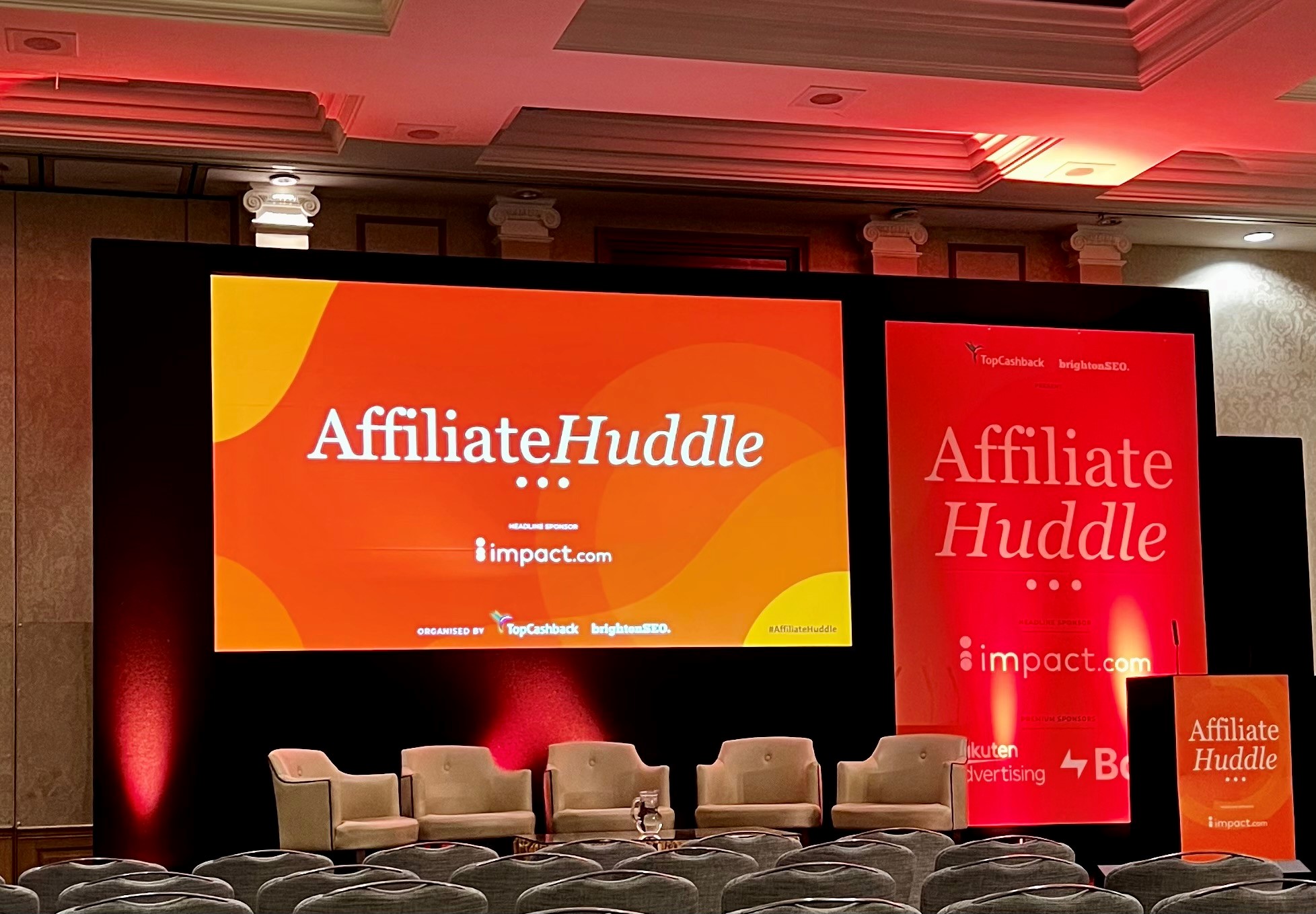 For the second year running the annual affiliate marketing conference, Affiliate Huddle, returned to Brighton. This year the conference was held at the iconic Grand Hotel on the Brighton seafront last week. Affiliate Huddle is…